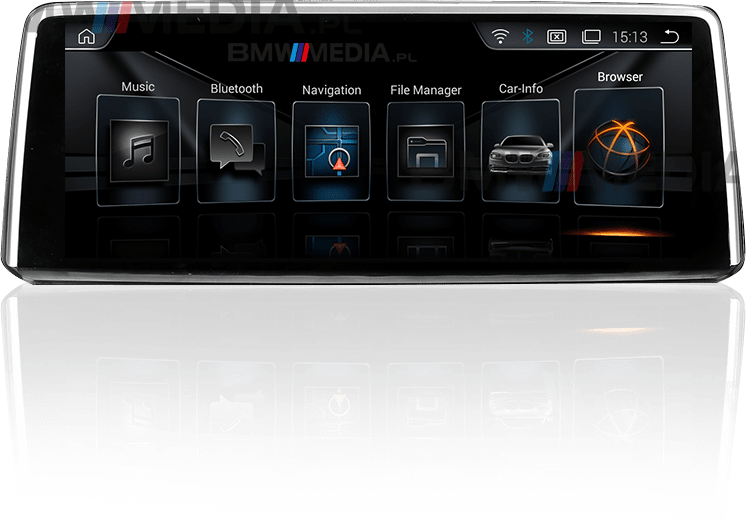 BMW Media Radio Navigation
The solution for people who want more.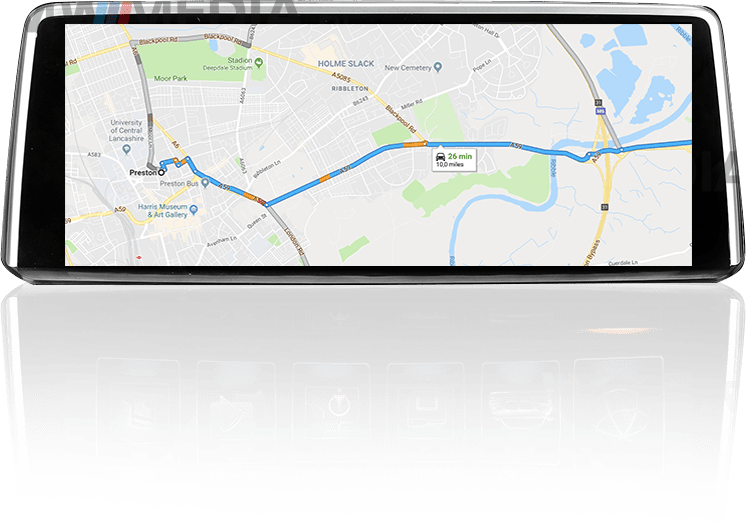 The unit allows you to install any navigation program, like Google Maps, AutoMapa, NaviExpert, Yanosik and others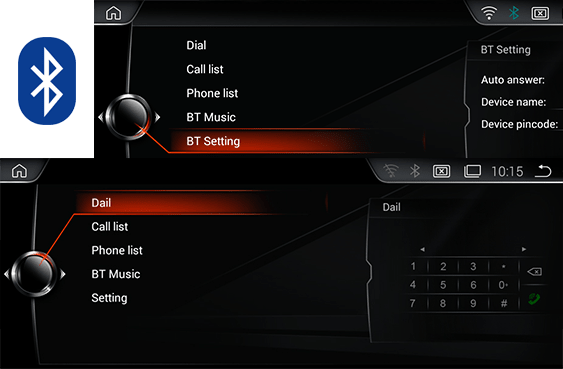 Bluetooth / Hands-free speakerphone
Thanks to Bluetooth wireless connectivity, you can make calls, download your contacts and listen to music straight from your phone.
Original menus and Android
Our unit allows you to switch between the original menus and BMWMEDIA's Android. You have three versions of the interface to choose from.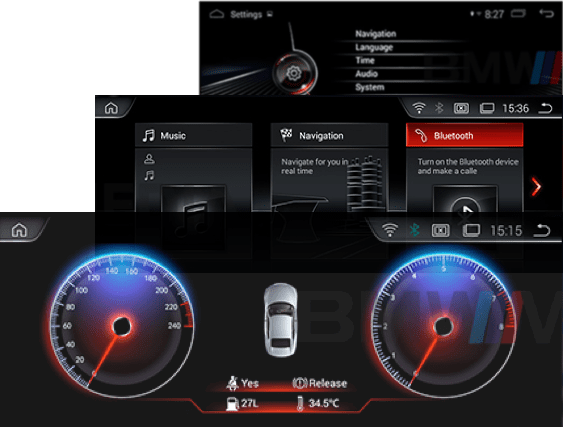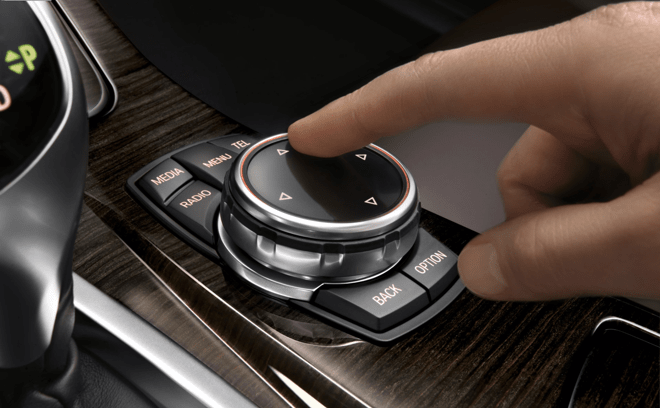 The unit is fully integrated with the iDrive joystick, both in the Android menu and the original menu. You can also buy our touch overlay for the iDrive joystick or a special touchpad shaped like a cup to put in the cupholder.

Is there something missing? Install any application from the Google Play store and have everything at hand.
Spotify/Youtube/
Apple Music
Your favorite music players in your car, at your fingertips.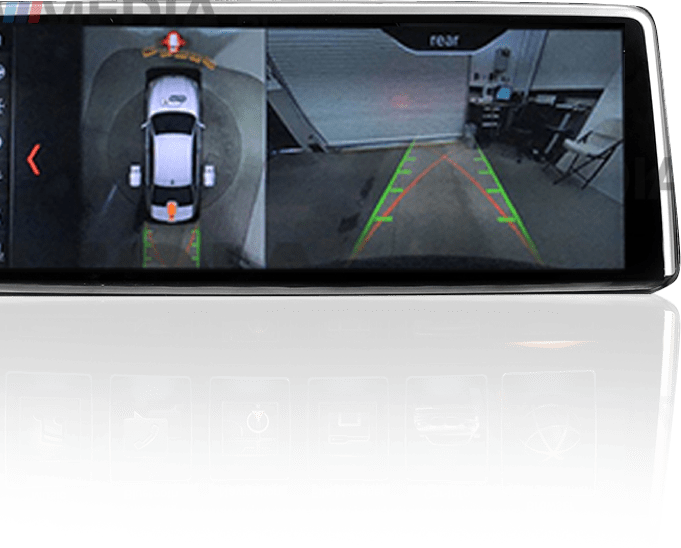 The unit supports factory backup cameras, parking sensors and their full visualisation.
You may also add a backup camera if you don't already have a factory-installed one.
The unit allows you to play any multimedia formats without any limits.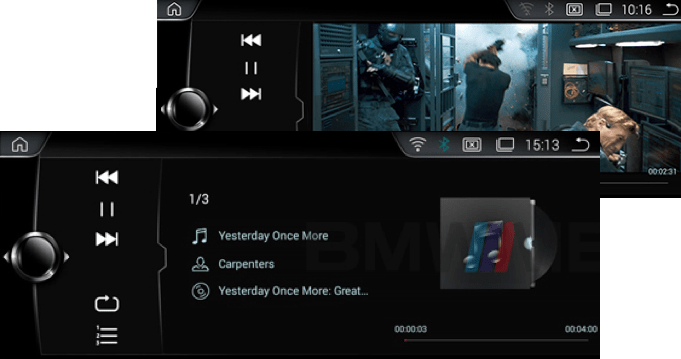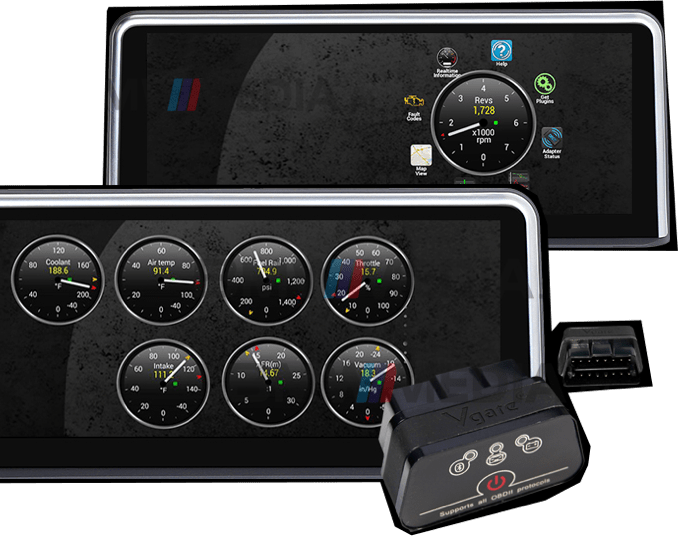 With an additional OBDII adapter you can see the engine's power (HP), 0-100km/h acceleration time, check and delete fault codes, etc.
You can make a mirror image of your phone on the unit's screen and use a special adapter to access Apple Carplay.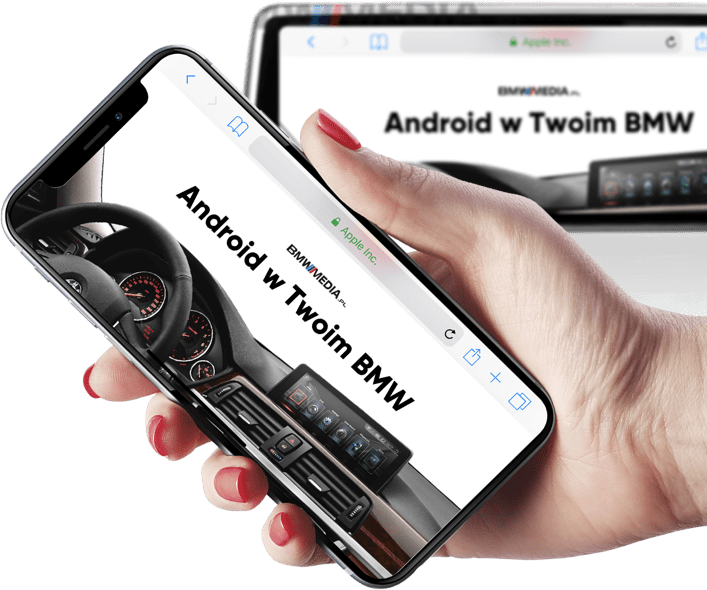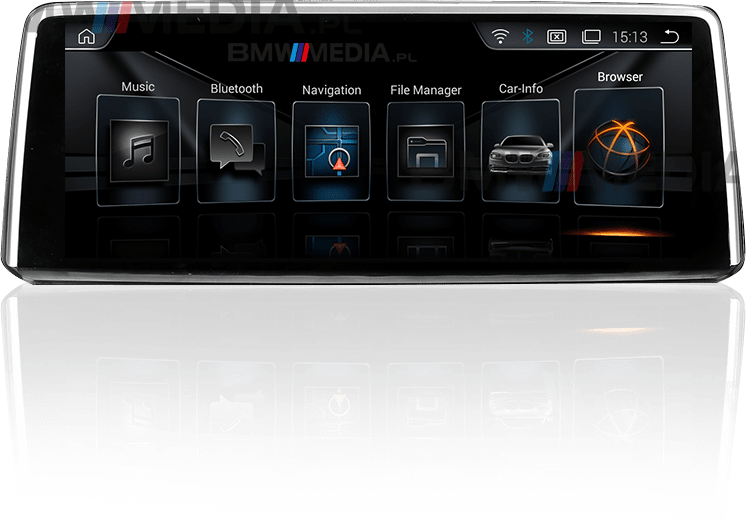 Our unit is safe for the car and doesn't affect its functionality.
The installation is non-invasive and consists of replacing the original screen with our unit.
The factory system and functionality is retained, while allowing to switch to Android at any time.